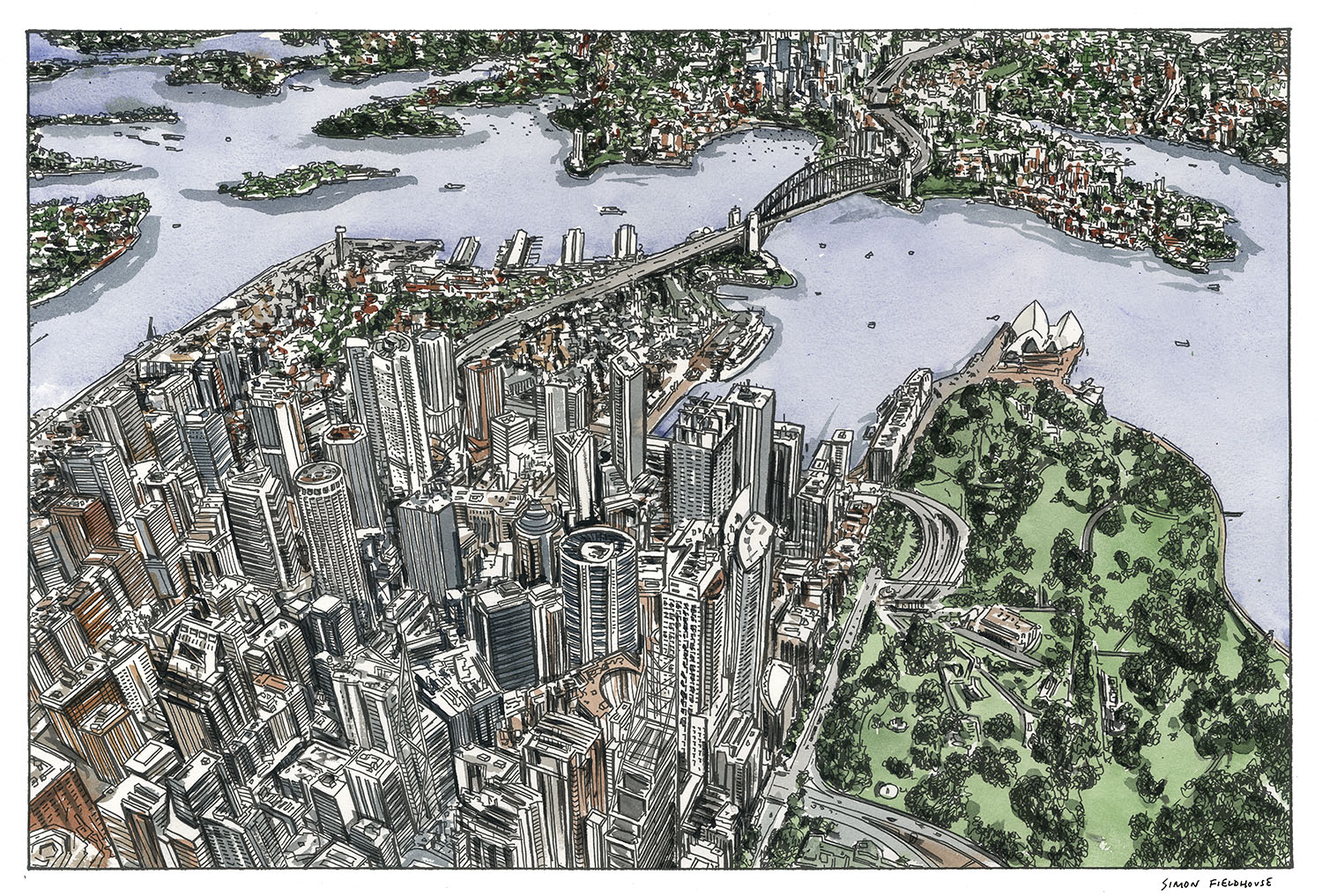 Sydney is the state capital of New South Wales and the most populous city in Australia and Oceania.[6] It is on Australia's south-east coast, on the Tasman Sea. In June 2010 the greater metropolitan area had an approximate population of 4.76 million people. Inhabitants of Sydney are called Sydneysiders, comprising a cosmopolitan and international population.[7] Sydney has been referred to as the most multicultural city in Australia and one of the most multicultural cities in the world.
The site of the first British colony in Australia, Sydney was established in 1788 at Sydney Cove by Captain Arthur Phillip, of the First Fleet, as a penal colony. The city is built on hills surrounding one of the world's largest natural harbours, Port Jackson,[13] which is commonly known as Sydney Harbour, where the iconic Sydney Opera House and the Harbour Bridge are prominent structures. The hinterland of the metropolitan area is surrounded by national parks, and the coastal regions feature many bays, rivers, inlets and beaches, including the famous Bondi and Manly beaches. Within the city are many parklands, includingHyde Park and the Royal Botanic Gardens.
Sydney has hosted multiple major international sporting events, including the 1938 British Empire Games (now known as the Commonwealth Games), the 2000 Summer Olympics and the final of the 2003 Rugby World Cup. The main airport serving Sydney is Sydney (Kingsford Smith) Airport and its main port is Port Botany.