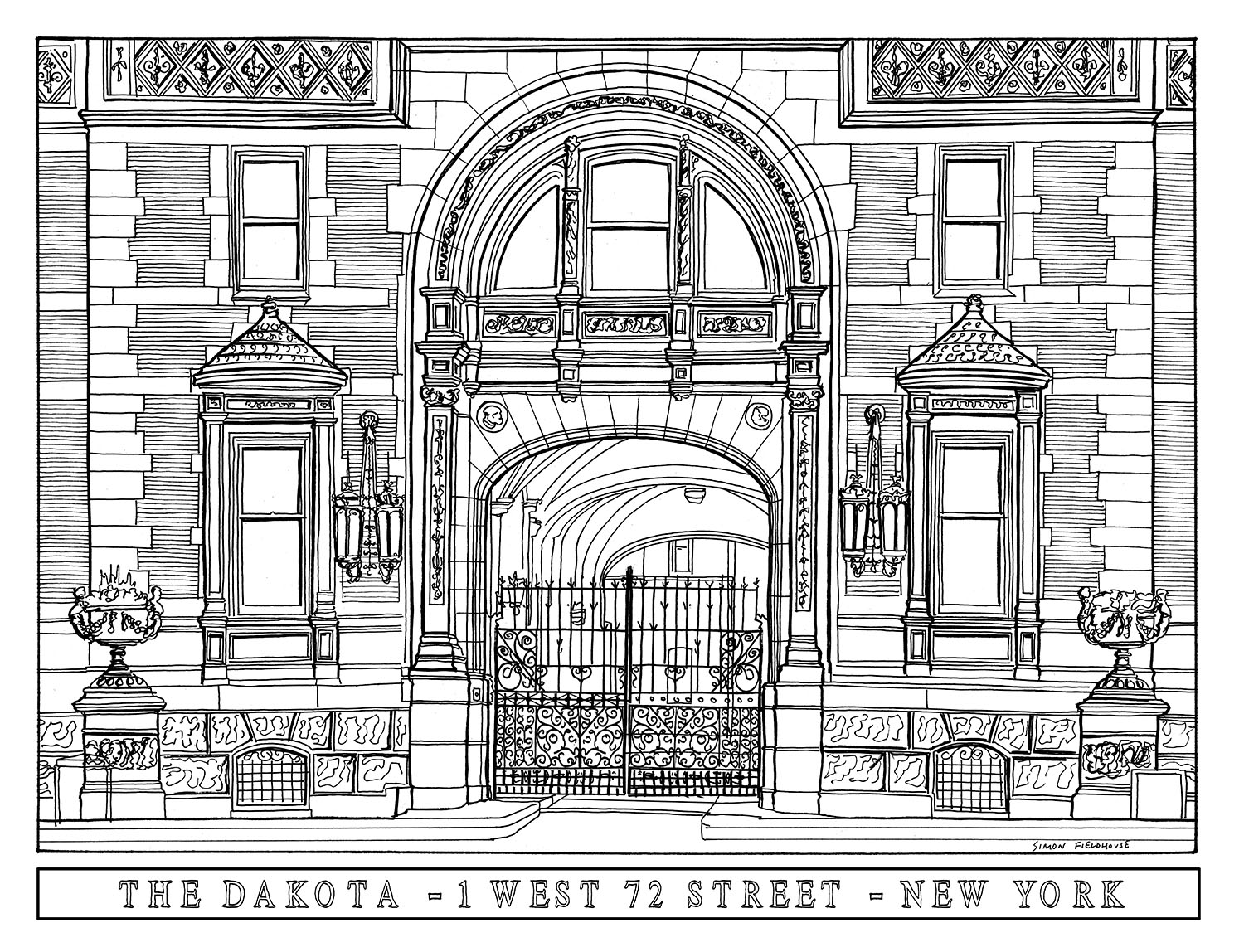 The Dakota (also known as Dakota Apartments) is a cooperative apartment building located on the northwest corner of 72nd Street and Central Park West in the Upper West Side of Manhattan in New York City. Constructed between October 25, 1880 and October 27, 1884,[3][4] the building is known as the home of former Beatle John Lennon from 1973 to 1980 as well as the location of his murder.[5] The Dakota is considered to be one of Manhattan's most prestigious and exclusive cooperative residential buildings, with apartments generally selling for between $4 million and $30 million.
The architectural firm of Henry Janeway Hardenbergh was commissioned to create the design for Edward Clark, head of the Singer Sewing Machine Company. The firm also designed the Plaza Hotel.[6]
The building's high gables and deep roofs with a profusion of dormers, terracotta spandrels and panels, niches, balconies, and balustrades give it a North German Renaissance character, an echo of a Hanseatictownhall. Nevertheless, its layout and floor plan betray a strong influence of French architectural trends in housing design that had become known in New York in the 1870s.
The Dakota was purportedly so named because at the time of construction, the Upper West Side of Manhattan was sparsely inhabited and considered as remote in relation to the inhabited area of Manhattan as theDakota Territory was. However, the earliest recorded appearance of this account is in a 1933 newspaper interview with the Dakota's long-time manager, quoted in Christopher Gray's book New York Streetscapes: "Probably it was called 'Dakota' because it was so far west and so far north". According to Gray, it is more likely that the building was named the Dakota because of Clark's fondness for the names of the new western states and territories.[7] High above the 72nd Street entrance, the figure of a Dakota Indian keeps watch.
The Dakota was designated a New York City Landmark in 1969.[8] The building was added to the National Register of Historic Places in 1972,[1] and was designated as a National Historic Landmark in 1976.